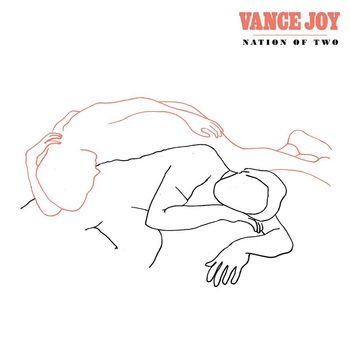 Album vorhören Nation Of Two
Erscheinungsdatum:
23.02.2018
7digital

Was wir davon halten:

Zuletzt gesehen, als er in Charli XCXs Video "Boys" die Contenance verliert – jetzt scheint er froh zu sein, sich wieder hinter seiner Akustikgitarre verstecken zu können. Der australische Troubadour war beschäftigt damit, das Nachfolgewerk zum Top-20-Album aus 2014 Dream Your Life Away zu schreiben. Mit tollen Arrangements, konzentriert auf Folk-Pop und mit traumhaften Vocals ist Nation Of Two ungeniert romantisch und folgt der Geschichte eines Pärchens. Nichts für Zyniker, aber für Fans von Passenger, Ben Howard oder The Lumineers genau das Richtige.
| Tracknummer | Songtitel | Songlänge | Preis |
| --- | --- | --- | --- |
| 1 | Call If You Need Me | 2:44 | |
| 2 | Lay It On Me | 3:35 | |
| 3 | We're Going Home | 3:26 | |
| 4 | Saturday Sun | 3:35 | |
| 5 | Take Your Time | 3:37 | |
| 6 | I'm With You | 4:00 | |
| 7 | Like Gold | 3:44 | |
| 8 | Alone With Me | 4:27 | |
| 9 | Crashing Into You | 3:08 | |
| 10 | One Of These Days | 2:56 | |
| 11 | Little Boy | 3:23 | |
| 12 | Bonnie & Clyde | 3:14 | |
| 13 | Where We Start | 3:20 | |
Gesamtspielzeit:

45:09
Genres:
℗ 2018 Atlantic Recording Corporation for the United States and WEA International Inc. for the world outside of the United States excluding Australia and New Zealand
© 2018 Atlantic Recording Corporation for the United States and WEA International Inc. for the world outside of the United States excluding Australia and New Zealand