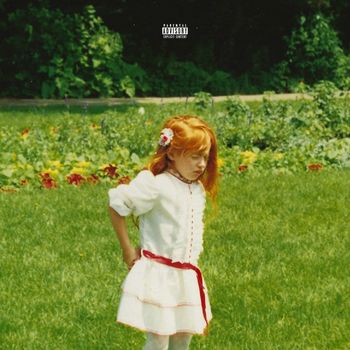 Explicit Content
Album vorhören Dear Annie (Explicit)
Erscheinungsdatum:
16.02.2018
Label:
Bmg Rights Management (Uk) Limited
7digital

Was wir davon halten:

Als Fan der Rapmusik ist der Name Rejjie Snow einer, der einem oft begegnet. Der Breakout Hip-Hop Star aus Dublin macht schon seit 2012 Aufruhr, nachdem er sein Fußball-Stipendium abbrach. Der Verlust der Sportszene war der Gewinn der Musikwelt – sein Debütalbum fühlte sich wie überfällig an. Durch die seidige Stimme mit irischen Akzent und den geschmeidigen Beats fühlt sich der Sound sonnig und leger an. Produziert von Rahki (der zum Beispiel an To Pimp A Buttefly gearbeitet hat) und mit Kollaborationen mit Leuten wie Aminé und Anna of the North ist dieses Debütalbum definitiv ein Schritt in die große Liga. Der sanfte Diskurs um Liebe und Verlust scheinen ihn dort verweilen zu lassen.
| Tracknummer | Songtitel | Songlänge | Preis |
| --- | --- | --- | --- |
| 1 | Hello (Explicit) | 2:11 | |
| 2 | Rainbows (Explicit) | 3:21 | |
| 3 | The Wonderful World of Annie (Explicit) | 3:02 | |
| 4 | 23 (Explicit) | 3:02 | |
| 5 | Pink Lemonade (Explicit) | 2:41 | |
| 6 | Skinny Jasmine Intermission (Explicit) | 1:14 | |
| 7 | Mon Amour (Explicit) | 3:47 | |
| 8 | Oh No! (Explicit) | 2:50 | |
| 9 | Spaceships (Explicit) | 3:13 | |
| 10 | Egyptian Luvr (feat. Aminé and Dana Williams) (Explicit) | 4:17 | |
| 11 | The Ends (Explicit) | 2:08 | |
| 12 | Room 27 (Explicit) | 3:14 | |
| 13 | Désolé (Explicit) | 3:54 | |
| 14 | The Rain (Explicit) | 4:01 | |
| 15 | Skateboard P Intermission (Explicit) | 0:44 | |
| 16 | LMFAO (Explicit) | 3:27 | |
| 17 | Bye Polar (Explicit) | 3:10 | |
| 18 | Charlie Brown (Explicit) | 3:41 | |
| 19 | Annie (Explicit) | 4:04 | |
| 20 | Greatness (Explicit) | 4:25 | |
Gesamtspielzeit:

1:02:26
℗ 2018 300 Entertainment under exclusive licence to BMG Rights Management (UK) Limited
© 2018 300 Entertainment under exclusive licence to BMG Rights Management (UK) Limited