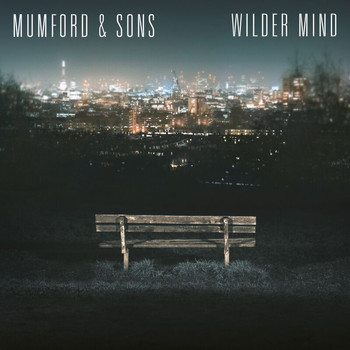 Explicit Content
Album vorhören Wilder Mind (Explicit)
Erscheinungsdatum:
12.10.2017
Label:
℗ 2015 Mumford & Sons, under exclusive licence to Island Records, a division of Universal Music Oper
7digital

Was wir davon halten:

Die Vorboten des neuen Mumford & Sons Albums haben es bereits verraten - die Band aus London rund um Marcus Mumford hat sich neu erfunden und sich ihres Folk-Rock Genres entledigt. Laut Aussage der Band selbst sei kein einziges akustisches Instrument, geschweige ein Benjo, auf ihrem dritten Album zu finden. Gemeinsam mit James Ford, bekannt als Produzent von Künstlern wie Florence + The Machine, HAIM oder Arctic Monkeys, haben sie an ihrer musikalischen Neuausrichtung gearbeitet und einige der Songs im Studio von Aaron Dessner (The National) aufgenommen. "Wilder Mind" ist ein sehr mutiger Schritt Richtung Pop-Rock und wie gemacht für die Stadion die die erfolgreiche Band bereits mit ihren letzten Alben gefüllt hat.
| Tracknummer | Songtitel | Songlänge | Preis |
| --- | --- | --- | --- |
| 1 | Tompkins Square Park | 5:13 | |
| 2 | Believe | 3:41 | |
| 3 | The Wolf | 3:41 | |
| 4 | Wilder Mind | 4:38 | |
| 5 | Just Smoke | 3:10 | |
| 6 | Monster (Explicit) | 3:57 | |
| 7 | Snake Eyes | 4:09 | |
| 8 | Broad-Shouldered Beasts | 4:20 | |
| 9 | Cold Arms | 2:50 | |
| 10 | Ditmas | 3:39 | |
| 11 | Only Love | 4:37 | |
| 12 | Hot Gates | 4:50 | |
Gesamtspielzeit:

48:45
Genres:
℗ 2015 Mumford & Sons, under exclusive licence to Island Records, a division of Universal Music Operations Limited
© 2015 Mumford & Sons, under exclusive licence to Island Records, a division of Universal Music Operations Limited