Post Pop Depression (Explicit)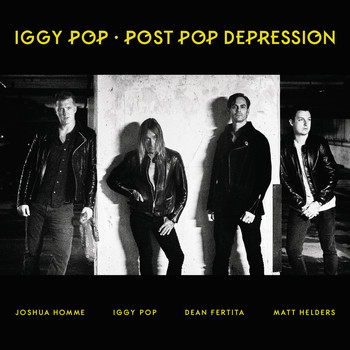 Explicit Content
Album vorhören Post Pop Depression (Explicit)
Erscheinungsdatum:
18.03.2016
Label:
Caroline International
7digital

Was wir davon halten:

Unmittelbar vor dem Ableben seines Freundes und Mentors David Bowie beschäftigte sich Ikone Iggy Pop mit seiner eigenen Sterblichkeit. Während die Möglichkeiten kreativen Schaffens rapide abnehmen hat sich der Frontmann der Stooges mit Josh Homme (Queen of the Stoneage) und dem Arctic Monkeys Schlagzeuger Matt Helders zusammengetan um ein "qualitativ hochwertiges Solo Projekt" auf die Beine zu stellen. Post Pop Depression hat dieses Kriterium auf jeden Fall erfüllt. In Homme`s Markenzeichen dem Desert-Rock verankert finden sich einige der charismatischten Gesangsdarbietungen von Iggy Pop (siehe American Valhalla und Paraguay). Post Pop Depression platziert sich neben Blackstar in den Spitzenplätzen der Albumveröffentlichungen 2016. Wer uns sucht, wir warten gespannt mit gedrückten Daumen auf eine Fortsetzung.
| Tracknummer | Songtitel | Songlänge | Preis |
| --- | --- | --- | --- |
| 1 | Break Into Your Heart | 3:54 | |
| 2 | Gardenia | 4:14 | |
| 3 | American Valhalla | 4:38 | |
| 4 | In The Lobby | 4:15 | |
| 5 | Sunday | 6:06 | |
| 6 | Vulture | 3:15 | |
| 7 | German Days | 4:47 | |
| 8 | Chocolate Drops (Explicit) | 3:58 | |
| 9 | Paraguay (Explicit) | 6:25 | |
Gesamtspielzeit:

41:32
Genres:
℗ 2016 IGHO, LLC, under exclusive license to Caroline International
© 2016 IGHO, LLC, under exclusive license to Caroline International