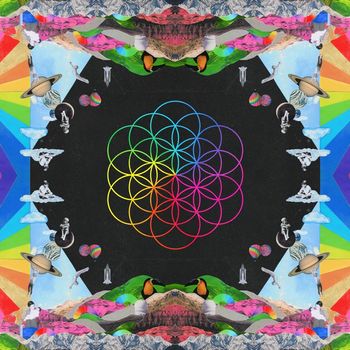 Album vorhören A Head Full of Dreams
Erscheinungsdatum:
04.12.2015
7digital

Was wir davon halten:

Das siebte Album der englischen Kultband Coldplay kommt zwar zu spät um sich noch einen Platz in den jährlichen Best-of Listen zu ergattern doch ist es ohne Zweifel das Album mit den imposantesten Kooperationen: Beyoncé, Noel Gallagher, Merry Clayton und Barack Obama finden sich da im farbenfrohen Booklet. Ansonsten findet man auf A Head of Full of Dream Coldplay in Reinformat. Popsongs die so leicht ins Ohr gehen als würden wir sie schon seit Jahren mitsingen, Texte die unsere Herzen automatisch schwingen und die Feuerzeuge zücken lassen. Um einiges energie geladener als sein Vorgänger Ghost Stories besteht kein Zweifel das dieses Album die kommerziellen Radiostationen rund um den Globus erobern wird.
| Tracknummer | Songtitel | Songlänge | Preis |
| --- | --- | --- | --- |
| 1 | A Head Full of Dreams | 3:44 | |
| 2 | Birds | 3:49 | |
| 3 | Hymn for the Weekend | 4:18 | |
| 4 | Everglow | 4:43 | |
| 5 | Adventure of a Lifetime | 4:24 | |
| 6 | Fun (feat. Tove Lo) | 4:28 | |
| 7 | Kaleidoscope | 1:52 | |
| 8 | Army of One | 6:17 | |
| 9 | Amazing Day | 4:31 | |
| 10 | Colour Spectrum | 1:00 | |
| 11 | Up&Up | 6:45 | |
Gesamtspielzeit:

45:51
Genres:
℗ 2015 Parlophone Records Limited, a Warner Music Group Company
© 2015 Parlophone Records Limited, a Warner Music Group Company