Trouble Will Find Me (Explicit)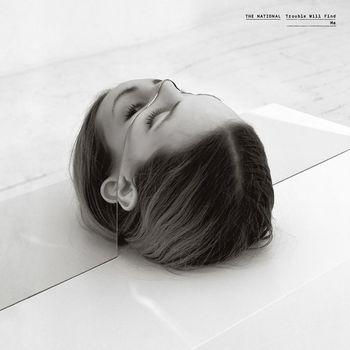 Explicit Content
Album vorhören Trouble Will Find Me (Explicit)
Erscheinungsdatum:
17.05.2013
Dieses Produkt ist auch als FLAC Version erhältlich!

Dieses Album ergatterte einen Platz in unserem Best of 2013 ... bisher! Feature.
7digital

Was wir davon halten:

Falls wir alle danach streben glücklich zu sein, warum zieht uns melancholische Musik dann so in den Bann? Weil wir tiefe und traurige Momente brauchen damit die glücklichen umso süßer scheinen? Weil das Gefühl der Traurigkeit einfach immer stärker ist als das Glück je sein kann? Was auch immer der Grund, es gibt nur wenige Bands mit denen wir lieber traurig sind als mit The National. Ironischerweise geht es denen momentan ganz gut: das letzte Album schlug ein wie eine Bombe und "Trouble Will Find Me" wird nicht nur von Fans mit Spannung erwartet. Matt Berningers unverkennbare düstere Baritonstimme hilft den neuen Songs auch diese mit zu den besten in The Nationals Karriere zu etablieren.
| Tracknummer | Songtitel | Songlänge | Preis |
| --- | --- | --- | --- |
| 1 | I Should Live in Salt | 4:08 | |
| 2 | Demons (Explicit) | 3:31 | |
| 3 | Don't Swallow the Cap | 4:45 | |
| 4 | Fireproof | 2:58 | |
| 5 | Sea of Love | 3:41 | |
| 6 | Heavenfaced | 4:23 | |
| 7 | This Is The Last Time | 4:43 | |
| 8 | Graceless | 4:35 | |
| 9 | Slipped | 4:25 | |
| 10 | I Need My Girl | 4:05 | |
| 11 | Humiliation | 5:00 | |
| 12 | Pink Rabbits | 4:36 | |
| 13 | Hard To Find | 4:13 | |
Gesamtspielzeit:

55:03
Genres:
℗ 2013 4AD Ltd
© 2013 4AD Ltd