A Seat at the Table (Explicit)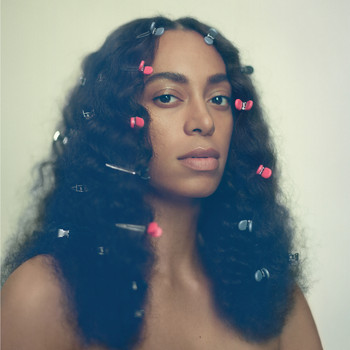 Explicit Content
Album vorhören A Seat at the Table (Explicit)
Erscheinungsdatum:
30.09.2016
Label:
Saint Records/Columbia
7digital

Was wir davon halten:

Ganze acht Jahre nach Sol-Angel and the Hadley St. Dreams, und immerhin vier nach EP True ist Beyoncés jüngere Schwester endlich zurück mit ihrem dritten Album. Auf "A Seat At The Table" erzählt Solange von ihren Erfahrungen als schwarze Frau, die sicherlich in aller Welt Zustimmung finden werden. Mit Unterstützung von Kelela, Sampha, Q-Tip und Lil Wayne hat sie sich die richtige Verstärkung für ihre verträumten, oft Jazz-inspirierten Songs geholt, die durch gesprochene Interludes unterteilt sind. Auf den Interludes sprechen auch ihre Eltern über rassistische Erfahrungen, die sie beim Aufwachsen hatten – ihre Mutter erklärt wie wichtig es ist, schwarze Herkunft zu feiern. "A Seat At The Table" ist kulturell wichtig und einfach packend – auf jeden Fall ihr bestes Werk bisher!
| Tracknummer | Songtitel | Songlänge | Preis |
| --- | --- | --- | --- |
| 1 | Rise | 1:41 | |
| 2 | Weary | 3:14 | |
| 3 | Interlude: The Glory is in You | 0:17 | |
| 4 | Cranes in the Sky | 4:10 | |
| 5 | Interlude: Dad Was Mad | 0:46 | |
| 6 | Mad (Explicit) | 3:55 | |
| 7 | Don't You Wait | 4:05 | |
| 8 | Interlude: Tina Taught Me | 1:14 | |
| 9 | Don't Touch My Hair (Explicit) | 4:17 | |
| 10 | Interlude: This Moment | 0:49 | |
| 11 | Where Do We Go | 4:24 | |
| 12 | Interlude: For Us By Us | 0:52 | |
| 13 | F.U.B.U. (Explicit) | 5:13 | |
| 14 | Borderline (An Ode to Self Care) | 3:02 | |
| 15 | Interlude: I Got So Much Magic, You Can Have It | 0:26 | |
| 16 | Junie | 3:06 | |
| 17 | Interlude: No Limits | 0:39 | |
| 18 | Don't Wish Me Well | 4:15 | |
| 19 | Interlude: Pedestals | 0:57 | |
| 20 | Scales | 3:39 | |
| 21 | Closing: The Chosen Ones | 0:42 | |
Gesamtspielzeit:

51:43
℗ 2016 Columbia Records, a division of Sony Music Entertainment
© 2016 Columbia Records, a division of Sony Music Entertainment