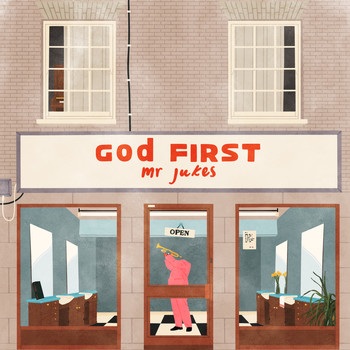 Album vorhören God First
Erscheinungsdatum:
23.01.2018
Label:
℗ 2017 Island Records, a division of Universal Music Operations Limited
7digital

Was wir davon halten:

Wenn wir sagen, dass dies das erste Album von Bombay Bicycle Club-Frontmann Jack Steadman ist, dann vergeben wir euch für eure direkte Annahme, dass es um Folk und tanzbaren Indie geht. Denn überraschenderweise ist dem gar nicht so – stattdessen gibt es einen einnehmenden Umfang an Genres von Hip-Hop, Soul, Jazz und R&B; manchmal durchflößt mit ratternder Produktion. Auch gibt es unzählige Kollaborationen, die erst recht eine Art Magie bringen: Alexandria, BJ the Chicago Kid, De La Soul, Elli Ingram, Charles Bradley, und Lianne La Havas geben dem Werk eine konstante Unberechenbarkeit. Es ist ein erfreuliches Album, das jedem Genre, welches es repräsentiert, mit Instrumenten, die smooth, reich und leicht sind, Ehre erweist.
| Tracknummer | Songtitel | Songlänge | Preis |
| --- | --- | --- | --- |
| 1 | Typhoon | 5:29 | |
| 2 | Angels / Your Love | 5:12 | |
| 3 | Ruby | 4:24 | |
| 4 | Somebody New | 2:53 | |
| 5 | Grant Green | 3:23 | |
| 6 | Leap Of Faith | 3:06 | |
| 7 | From Golden Stars Comes Silver Dew | 3:12 | |
| 8 | Magic | 4:16 | |
| 9 | Tears | 4:09 | |
| 10 | When Your Light Goes Out | 4:43 | |
Gesamtspielzeit:

40:47
℗ 2017 Island Records, a division of Universal Music Operations Limited
© 2017 Island Records, a division of Universal Music Operations Limited