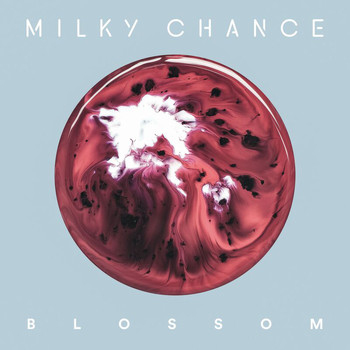 Album vorhören Blossom (Deluxe)
Erscheinungsdatum:
09.11.2017
Label:
℗ 2017 Muggelig Records GmbH, under exclusive license to Vertigo/Capitol, a division of Universal Mu
7digital

Was wir davon halten:

Milky Chance erlangten internationale Anerkennung im Jahr 2014 mit ihrem Debütalbum Sadnecessary (inklusive der extrem erfolgreichen Single Stolen Dance, welche bis heute eines der am meisten gesuchten Lieder auf Shazam ist!) auf dem sie es schafften, Folk-Pop und EDM glaubhaft miteinander zu verbinden. Man spule vor zum Jahr 2017 und das zweite Album der deutschen Truppe Blossom ist hier und es gibt mehr von dem, was wir gewohnt sind: Ausgelassene Gitarren, raue und kraftlose Vocals und von House-gefärbte Beats. Bis auf das kleine Feature mit Izzy Bizu ist das Album voll und ganz Milky Chance, ein Werk, welches einfach genauso klingt, wie man es erwartet.
| Tracknummer | Songtitel | Songlänge | Preis |
| --- | --- | --- | --- |
| 1 | Blossom | 4:15 | |
| 2 | Ego | 3:52 | |
| 3 | Firebird | 3:42 | |
| 4 | Doing Good | 4:11 | |
| 5 | Clouds | 4:17 | |
| 6 | Cold Blue Rain | 4:57 | |
| 7 | Stay | 4:10 | |
| 8 | Bad Things | 4:13 | |
| 9 | Cocoon | 4:15 | |
| 10 | Losing You | 4:33 | |
| 11 | Peripeteia | 3:44 | |
| 12 | Alive | 4:11 | |
| 13 | Piano Song | 3:18 | |
| 14 | Heartless | 6:43 | |
| 15 | Cold Blue Rain (Acoustic Version) | 3:46 | |
| 16 | Alive (Acoustic Version) | 3:17 | |
| 17 | Cocoon (Acoustic Version) | 3:15 | |
| 18 | Ego (Acoustic Version) | 4:29 | |
| 19 | Firebird (Acoustic Version) | 3:12 | |
| 20 | Peripeteia (Acoustic Version) | 3:19 | |
Gesamtspielzeit:

1:21:39
Genres:
℗ 2017 Muggelig Records GmbH, under exclusive license to Vertigo/Capitol, a division of Universal Music GmbH
© 2017 Muggelig Records GmbH, under exclusive license to Vertigo/Capitol, a division of Universal Music GmbH