If You Wait (Deluxe Version)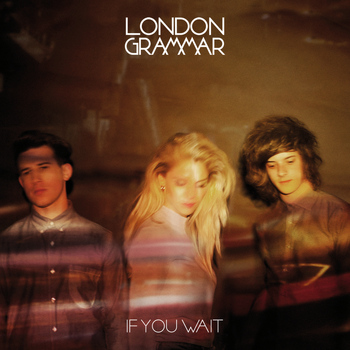 Album vorhören If You Wait (Deluxe Version)
Erscheinungsdatum:
19.07.2017
Label:
℗ 2013 Metal & Dust Recordings Ltd / Ministry of Sound Recordings Ltd., under exclusive license to P
7digital

Was wir davon halten:

Wenn Kritiker einen bereits als eine der besten Bands aus 2013 bezeichnen, bevor das Debütalbum überhaupt veröffentlicht wurde, dann läuft wohl so ziemlich alles richtig. "If You Wait" bestätigt diesen Verdacht. Trauriger Electro-Pop liegt den Engländern, egal ob in Form einer mitreißenden Ballade oder einfacheren, intimeren Momenten. Ganz wie The xx, meistern auch London Grammar die Kunst der Zurückhaltung und drücken damit genauso viel aus wie mit ihren Melodien selber. Hanna Reids unglaubliche Stimme, mächtig und beruhigend zugleich, fesselt und schickt den Zuhörer auf eine musikalische Reise voller Herzschmerz und Verlust.
Gesamtspielzeit:

1:05:54
Genres:
℗ 2013 Metal & Dust Recordings Ltd / Ministry of Sound Recordings Ltd., under exclusive license to Polydor/Island, a division of Universal Music GmbH
© 2013 Metal & Dust Recordings Ltd / Ministry of Sound Recordings Ltd., under exclusive license to Polydor/Island, a division of Universal Music GmbH