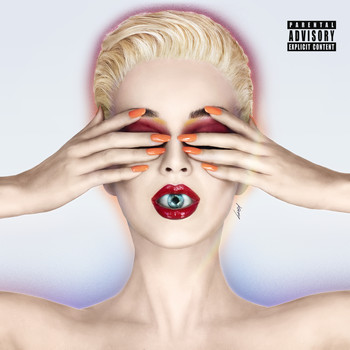 Explicit Content
Album vorhören Witness (Explicit)
Erscheinungsdatum:
20.03.2018
Label:
℗ 2017 Capitol Records
7digital

Was wir davon halten:

Als Katy den Begriff "zweckmäßiger Pop" als Beschreibung für ihre Single Chained To The Rhythm wählte, glaubten die meisten Menschen, dass sie damit politisches Engagement meine. Eine Single und eine geballte Ladung sexuelle Anspielungen später und so allmählich kristallisiert sich heraus, dass Perry wohl doch eher eine Definition im Sinne "mentaler und sexueller Befreiung, Befreiung negativer Energien und spirituelle Befreiung" im Sinn hatte. Im Grunde ist dieses vierte Album Katy Perrys Ausdruck dafür, dass sie sich nicht in eine Schublade sperren lässt und all ihre Facetten ausleben will. Das Ganze macht sie natürlich in exzellenter Gesellschaft – es gibt Kollabs mit Pop-Schwergewichten wie Max Martin und Sia bis hin zu Indie Stars Hot Chip und Purity Ring.
| Tracknummer | Songtitel | Songlänge | Preis |
| --- | --- | --- | --- |
| 1 | Witness (Explicit) | 4:11 | |
| 2 | Hey Hey Hey (Explicit) | 3:35 | |
| 3 | Roulette | 3:19 | |
| 4 | Swish Swish (Explicit) | 4:03 | |
| 5 | Déjà Vu | 3:18 | |
| 6 | Power (Explicit) | 3:46 | |
| 7 | Mind Maze | 4:08 | |
| 8 | Miss You More | 3:54 | |
| 9 | Chained To The Rhythm | 3:58 | |
| 10 | Tsunami | 3:23 | |
| 11 | Bon appétit | 3:48 | |
| 12 | Bigger Than Me | 4:01 | |
| 13 | Save As Draft (Explicit) | 3:49 | |
| 14 | Pendulum | 4:00 | |
| 15 | Into Me You See (Explicit) | 4:24 | |
Gesamtspielzeit:

57:37
Genres:
℗ 2017 Capitol Records
© 2017 Capitol Records