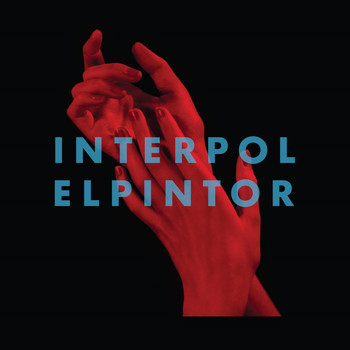 Album vorhören El Pintor
Erscheinungsdatum:
08.09.2014
7digital

Was wir davon halten:

Irgendwie ist es schon beeindruckend, wenn eine Band es schafft sich von Album zu Album weiterzuentwickeln und doch an ihrem Sound festhält. Es gab zwar ein paar Ausnahmen, aber im Groben haben Interpol genau das geschafft. Auch auf ihrem fünften Alben klingen sie aktuell und modern, und man kann sich an dieser einmaligen Mischung aus Echo and The Bunnymen und Joy Division einfach nicht satt hören. Das Album klingt frischer und leidenschaftlicher als der Vorgänger und beinahe möchte man "Willkommen zurück" rufen, aber wirklich weg waren Interpol ja nicht.
| Tracknummer | Songtitel | Songlänge | Preis |
| --- | --- | --- | --- |
| 1 | All the Rage Back Home | 4:22 | |
| 2 | My Desire | 5:00 | |
| 3 | Anywhere | 3:12 | |
| 4 | Same Town, New Story | 4:09 | |
| 5 | My Blue Supreme | 3:09 | |
| 6 | Everything Is Wrong | 3:32 | |
| 7 | Breaker 1 | 4:13 | |
| 8 | Ancient Ways | 3:00 | |
| 9 | Tidal Wave | 4:17 | |
| 10 | Twice As Hard | 4:56 | |
Gesamtspielzeit:

39:50
Genres:
℗ 2014 Soft Limit
© 2014 Soft Limit