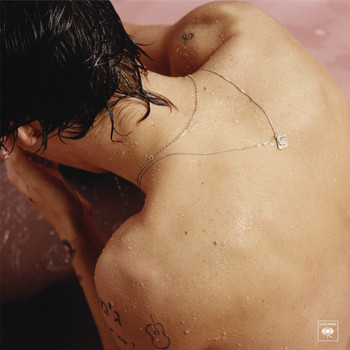 Album vorhören Harry Styles
Erscheinungsdatum:
12.05.2017
7digital

Was wir davon halten:

Bei Zayn hatte man das Gefühl, dass er sich schon länger nach der Solokarriere sehnte; Harry schien allerdings in seiner Rolle als One Direction-Herzensbrecher immer recht glücklich in der Gruppe. Dieses erste Solowerk gibt uns einen Einblick in die möglichen Gründe dafür, denn anders als Zayn hat Harry sich weiter mit der Gitarrenmusik beschäftigt, mit Songwriting, das einen eher an John Lennon oder Paul McCartney erinnert als an Springsteen. Man kann hier schon sagen, dass Styles sich vielleicht etwas zu sehr von seinen musikalischen Helden hat inspirieren lassen - 'Sweet Creature' klingt sehr nach 'Blackbird' von The Beatles – aber vielleicht ist es genau das, was dem Album seinen Charme gibt und solide Tracks wie 'Sign Of The Times' hervorbringt. Nicht ganz das Coming of Age-Album, aber trotzdem ein anständiges Erstlingswerk.
| Tracknummer | Songtitel | Songlänge | Preis |
| --- | --- | --- | --- |
| 1 | Meet Me in the Hallway | 3:48 | |
| 2 | Sign of the Times | 5:40 | |
| 3 | Carolina | 3:09 | |
| 4 | Two Ghosts | 3:49 | |
| 5 | Sweet Creature | 3:44 | |
| 6 | Only Angel | 4:51 | |
| 7 | Kiwi | 2:56 | |
| 8 | Ever Since New York | 4:13 | |
| 9 | Woman | 4:38 | |
| 10 | From the Dining Table | 3:31 | |
Gesamtspielzeit:

40:19
Genres:
℗ 2017 Erskine Records Limited, under exclusive license to Columbia Records, a Division of Sony Music Entertainment
© 2017 Erskine Records Limited, under exclusive license to Columbia Records, a Division of Sony Music Entertainment