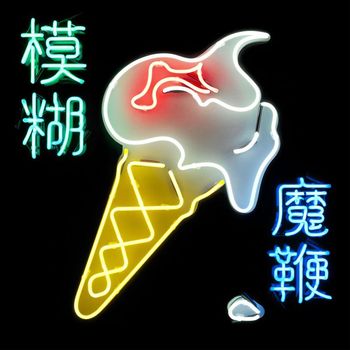 Album vorhören The Magic Whip
Erscheinungsdatum:
24.04.2015
GEWINNE eine handsignierte THE MAGIC WHIP Vinyl von Blur! Like uns auf Facebook, Folge & Retweete uns auf Twitter und mit etwas Glück gehört diese wunderbare Platte schon bald dir!
Teilnahme über 18 Jahre, der Gewinn kann nicht in bar abgelöst werden

Das Gewinnspiel endet am 08.Mai 2015

7digital

Was wir davon halten:

"Never Change A Winning Team" - einmal mehr bewiesen mit Damon Albarn, Graham Coxon, Alex James und Dave Rowntree. Manche standen dem Comeback kritisch gegenüber denn was könnte Blur jetzt andes, oder sogar besser machen als vor 12 Jahren? Was wir bei Think Thank vermutet hatten wird jetzt endgültig bestätigt - Albarn und Coxon funktionieren am besten gemeinsam (Lonesome Street) und uns zugleich mit ihren Ausflügen auf neues Terrain ("Pyongyang" oder "Go Out) beeindrucken.
| Tracknummer | Songtitel | Songlänge | Preis |
| --- | --- | --- | --- |
| 1 | Lonesome Street | 4:23 | |
| 2 | New World Towers | 4:02 | |
| 3 | Go Out | 4:40 | |
| 4 | Ice Cream Man | 3:23 | |
| 5 | Thought I Was a Spaceman | 6:16 | |
| 6 | I Broadcast | 2:52 | |
| 7 | My Terracotta Heart | 4:05 | |
| 8 | There Are Too Many of Us | 4:26 | |
| 9 | Ghost Ship | 4:59 | |
| 10 | Pyongyang | 5:38 | |
| 11 | Ong Ong | 3:06 | |
| 12 | Mirrorball | 3:37 | |
Gesamtspielzeit:

51:27
Genres:
℗ 2015 The copyright in this sound recording is owned by Blur (2015), under exclusive licence to Parlophone Records Ltd, a Warner Music Group Company
© 2015 Blur (2015), under exclusive licence to Parlophone Records Ltd, a Warner Music Group Company