Eat The Elephant (Explicit)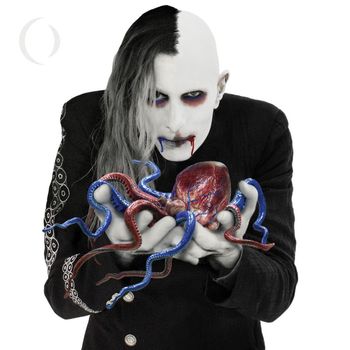 Explicit Content
Album vorhören Eat The Elephant (Explicit)
Erscheinungsdatum:
20.04.2018
Label:
BMG Rights Management (US) LLC
7digital

Was wir davon halten:

Fans von Tool sind dafür bekannt, A Perfect Circles Musik als eine Art Zeitvertreib bis zum nächsten Tool-Album zu nutzen – wobei das wohl in letzter Zeit nicht so gut funktioniert hat, wenn man bedenkt, dass das letzte APC Album auch schon ganze 14 Jahre zurückliegt. Keenan kann mit seiner einzigartigen Stimme machen, was er will – man findet hier jazzige Einflüsse sowie Sounds, die an The Cure erinnern. Bahnbrechend kann man es nicht nennen, doch trotzdem ist es ein Album, von dem viel auf eine Best of Platte wandern würde. Das Line-Up der Band verändert sich so viel, dass man am besten gar nicht erst versucht zu verstehen, wer jetzt noch Teil der Band ist, und wer nicht. Wer die Grusel-Schlaflieder-artigen Songs vermisst hat, der wird hier sehr glücklich.
| Tracknummer | Songtitel | Songlänge | Preis |
| --- | --- | --- | --- |
| 1 | Eat The Elephant | 5:14 | |
| 2 | Disillusioned | 5:54 | |
| 3 | The Contrarian | 3:59 | |
| 4 | The Doomed (Explicit) | 4:42 | |
| 5 | So Long, And Thanks For All The Fish | 4:26 | |
| 6 | TalkTalk (Explicit) | 4:16 | |
| 7 | By And Down The River | 5:05 | |
| 8 | Delicious | 3:50 | |
| 9 | DLB | 2:07 | |
| 10 | Hourglass | 5:14 | |
| 11 | Feathers | 5:48 | |
| 12 | Get The Lead Out | 6:41 | |
Gesamtspielzeit:

57:16
Genres:
℗ 2018 A Perfect Circle under exclusive license to BMG Rights Management (US) LLC
© 2018 A Perfect Circle under exclusive license to BMG Rights Management (US) LLC